LINKS
FOOD For Key Stage 4 pupils following Food Preparation and Nutrition.
TEXTILES For Key Stage 4 pupils following Art & Design Textiles.
VIDEO VAULT is an online collection of tutorial videos for KS3 and KS4.
ICT ONLINE is a large collection of online activities PLUS it is where Years 7 and 8 pick up their ICT marks and feedback.
GIFTED & TALENTED is a collection of tutorial videos and activities that are of a higher level.
TEACHER SECTION is an area where teachers can mark pupils work.
Latest Videos
ICT Games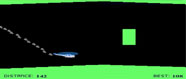 No not the helicopter game! Just games that teach you the keywords in ICT .
Teach ICT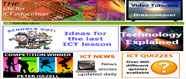 Great resource for Key Stage 3 and Key Stage 4 ICT .